Here is one I think anyone can make.
Materials List:
- 5 foot section of copper pipe
OR
- Electrical Conduit cut to length (The cheaper option)
- half inch PVC mouthpiece
- Electrical Tape
- Clear Packing tape (or duct tape)
- Bamboo skewers.
- Scissors
Here are the materials laid out.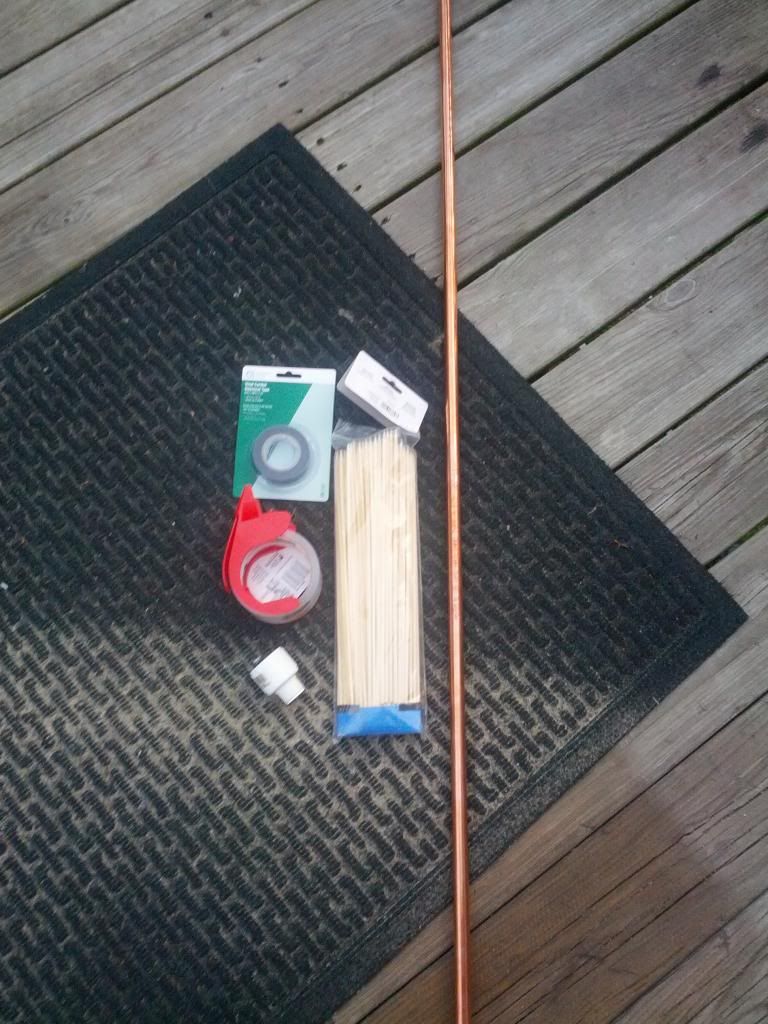 In order to make a snug fit for the mouthpiece wrap electrical tape around the end of the pipe so that when the mouth piece is pushed on it is nice and snug. Below is a picture of the mouthpiece along with a picture of the tape wrapped around the end.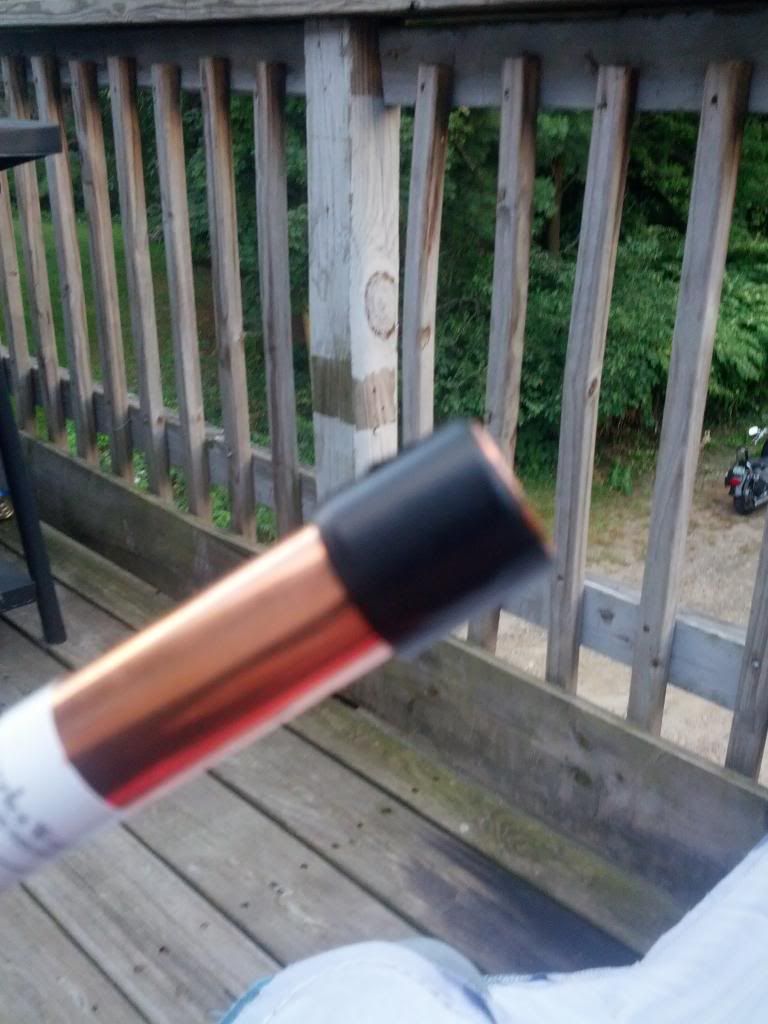 Push the mouthpiece on. Ensure it is air tight and will not pop off.
Further secure the mouthpiece by wrapping electrical tape around the mouthpiece and blowgun. You can even run the length of the pipe to give it a cool look.
To make the darts simply make a cone out of the clear packing tape and attach to a bamboo skewer.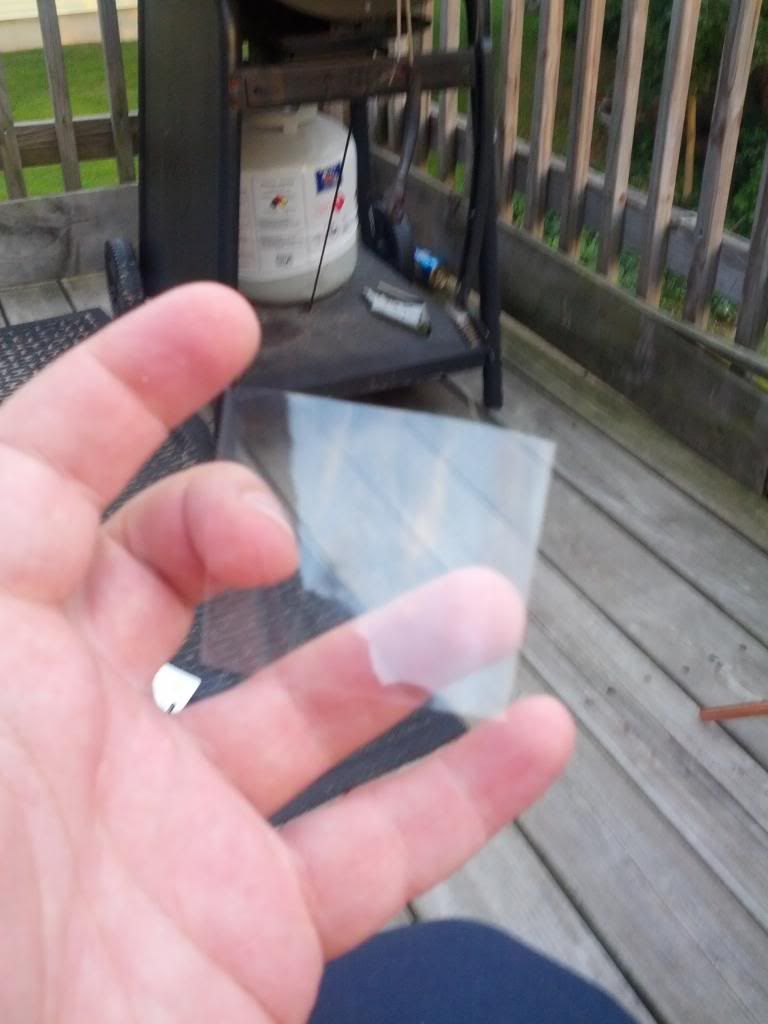 Be sure to cut the cone to the correct size. Use the blowgun as a reference.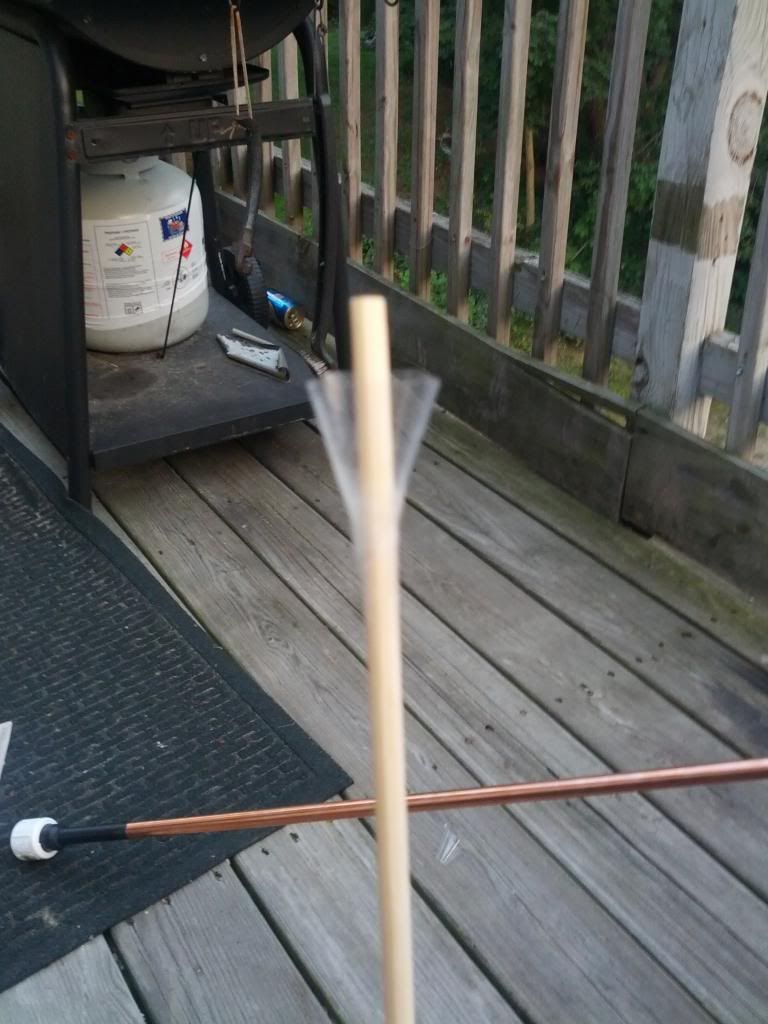 Here is a video of me shooting the dart from the newly made blowgun.